Holistic Therapist Ruth Garner "Taking control of your own health and well-being is very empowering"

I have been a qualified holistic therapist for over 15 years my passion was ignited with reflexology I was fascinated by how it could help people with specific conditions and maintain the overall well-being of a person.  Over the years my holistic tool belt has increased to suit what clients need and want. There are a variety of holistic therapies which can help a person and it is important to find the one that suits and that the client is most comfortable and suitable for them. It is important to me that the treatment is relaxing and enjoyable as the body is most receptive when it is relaxed.
I work with a variety of people with many different conditions, very often clients come to me to de-stress and relax. Using holistic therapies to give your body and mind time to relax and re-balance can be equated to servicing your car, it's important to keep it running well and preventing major problems. When we experience more serious health conditions it takes time to repair and re-balance our bodies to function as effectively as possible.
I would always advise people to have regular treatments once per month where possible to help keep the body and mind as fit and healthy as possible.
 Therapies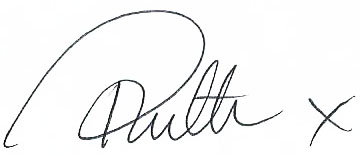 ---
Certification